---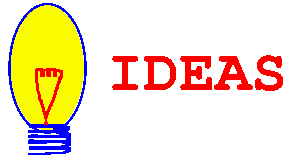 ---
The IDEAS tutorial
This tutorial is not just for the first-time user as it shows you all the features of the web site, some of which even experienced users may not have noticed.

To navigate through the tutorial, we have made the use of frames. The bottom frame (where you read this now) displays actual contents from the IDEAS web site. The top frame contains explanations. At various points you will be requested to click on CONTINUE to open new content. Note also that you can move the size of the frames to suit your needs.

To get back to this page, click on MENU anytime

Now choose a topic, or choose overview if you only want a quick start.

OVERVIEW
DECODING THE INFORMATION
POWERFUL SEARCH
EVERYTHING IS LINKED
WHAT HAS IDEAS TO OFFER FOR AUTHORS?
WHAT HAS IDEAS TO OFFER FOR PUBLISHERS?
HOW IS THE DATA ASSEMBLED?
HOW CAN I GET PAPERS LISTED?
---
Back to the IDEAS front page.